Once upon a time, there was a land far far away! Disconnected from all things chaos but also all things delicious. It was called Faridabad! There lived an ardent Pan Asian Cuisine Lover who couldn't help but walk miles to get her favourite food. Until one day, she discovered the 'Haus Chain' and her life was never the same!
Asian Haus has a delivery service that is available till 4 a.m.!
Not only if the food delicious, their packaging is a delight to open! The food comes all the way to Faridabad, hot! They have a new menu which would make drooling an understatement. Their Noodle Bowls and Rice Bowls are the most wholesome nutritious and at the same time delicious meals out there.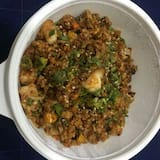 My favourite has to be the Haus Hibachi rice Prawns with quinoa. Quinoa is one of the highest in protein and has abundant trace minerals like magnesium. This meal is packed with benefits! Another option i liked was the Teriyaki Chicken, The flavours are spot on! Ramen Soupy Noodles are good if you're into soupy goodness !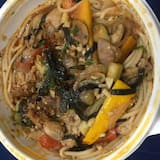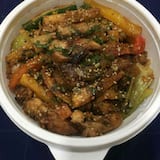 The Katsu Curry is a fun gravy made out of potatoes and carrots. Somewhat like a sambhar from Japan! It is a perfect bite when you mix up all the ingredients including the fried crispy chicken it is served with! Drooling already?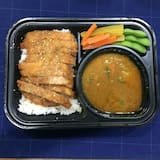 I saved the best for the last! It turns out they have desserts now and that too a Toffee Caramel Cake!! Oh God! I had two of these within an hour's time. Fair warning this stuff is addictive!
To add to the wonderful Epicurian experience, the Haus Team is a delight as well. Well trained, professional and courteous. I even got a call from the manager asking me for a feedback!
I must say I am impressed beyond expectations!
#MustTry !